Tomatoes were a big crop for us in 2009.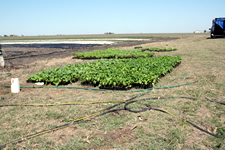 In March we planted 10,000 plants in two days with the water wheel transplanter. Our tomatoes, peppers, and eggplants were in 32 cell trays (527s) and the melons and squash were in 50 cell trays. This works good for us from an earlieness and plant survival standpoint.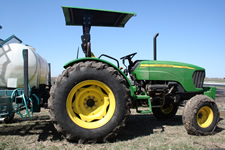 This is a row of the onions in early spring.