Our farm produces vegetables for the fresh markets, CSA, and restaurants in Williamson and Travis Counties, Texas. We grow over 60 different vegetable varieties.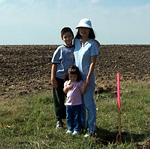 We began in 2003 with a purchase of land 3 mile east of Taylor Texas. The 90 acre farm is located in the Blackland Prairie section of Texas, noted for it's fertile and deep soils and cotton production.
The land was originally held by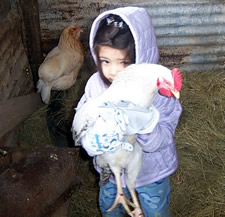 members of one of the pioneering families of Williamson County. There is an 1890s era structure that was once a house, then used as a barn which we still use today. In the 1920s a farm house was added.
The name for our farm came during dinner. Ryan volunteered that since both him and Robyn are always happy when we are farming, we should call the farm Two Happy Children Farm.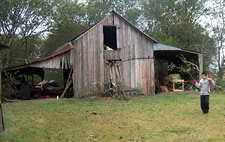 See more videos on our YouTube home page: